BEAKEY
Regular price
Sale price
$18.99 USD
Unit price
per
Sale
Sold out
Specifications
| | |
| --- | --- |
| Brand: | BEAKEY |
| SKU: | WAT-0220 |
| GTIN/UPC: | 601263952480 |
| Assembled Product Weight: | 0.286 lb |
| Assembled Product Dimensions (L x W x H): | 5.91 x 5.31 x 1.89 Inches |
Product details
BEAKEY makeup sponge applicator has undergone a unique formula upgrade. The elasticity of the makeup sponge has now been increased to approximately twice that of its previous versions. Our specialised material developed for sensitive skin is latex-free and non-irritating. You can use the bottom and sides of the sponge for quick application and the top to contour for precise application, our blending sponge meets all your needs. BEAKEY makeup sponges ensure a perfect make-up experience with excellent blendability, flawless application and minimised product wastage. And it's easy to clean and reusable, making it ideal for home or travelling.
We firmly believe that quality products do not have to be expensive. Based on this belief, we have made BEAKEY makeup sponges with professional-grade performance that can meet the stringent requirements of professional make-up artists, while at the same time being affordable for all those who are looking for premium products.
Superior Material: BEAKEY makeup sponge was designed with a revolutionary foam technology, Fine texture with evenly distributed porosity, it is easy to pick up cosmetics with minimal product waste, latex-free, 100% vegan as well as cruelty-free.

Soft and Bouncy: The unique material makes the beauty sponge blender bouncy as well as soft, close to the comfort of skin. The super-soft makup sponge provides you with a smooth and even blend, which ensures an impeccable application.
Widely Applicable: Wet or dry, it's perfect for everything from foundation, BB cream, powder, concealer, sunscreen and more. When fully wet, the sponge becomes softer and more flexible, making it easier to apply make-up evenly.
Premium Brush: The bristles of the makeup brush are made of soft, dense fibres that allow for easy blending of a wide range of cosmetics, and the sturdy handle is easy to grip, assisting you in creating a flawless look.
Gift Idea: Outstanding products and affordability are never opposites! Here is a practical and impressive gift for mom, wife & friends.
Instructions
How to Use
Fully soak BEAKEY makeup sponge, squeeze out excess water. At this point you will feel its amazing softness and elasticity. Apply the right amount of cream or liquid makeup to your face, use the wet sponge to dab evenly for a flawless application.
Wet sponge: Perfect for liquid makeup, such as BB cream, concealer, liquid foundation, etc. A soaked sponge won't absorb much of them, thus avoiding wastage.
Dry sponge: Suitable for powder cosmetics, such as blush, loose powder, highlighters, etc. If you make a mistake, you can use a dry makeup blender to remove any excess cosmetics easily.
How to Clean
Wet makeup sponge with water, add appropriate amount of cleaner.
Press and rub it gently until it foams up.
Rinse well and squeeze out excess water, wipe with a clean towel if necessary.
Air-dry it in a ventilated area.
Maintenance Guide
We recommend that you wash your makeup sponge after each use.
Please avoid twisting it or scratching it with your nails when cleaning.
It is best to replace the beauty sponge with a new one every month to ensure good makeup application.
Share
View full details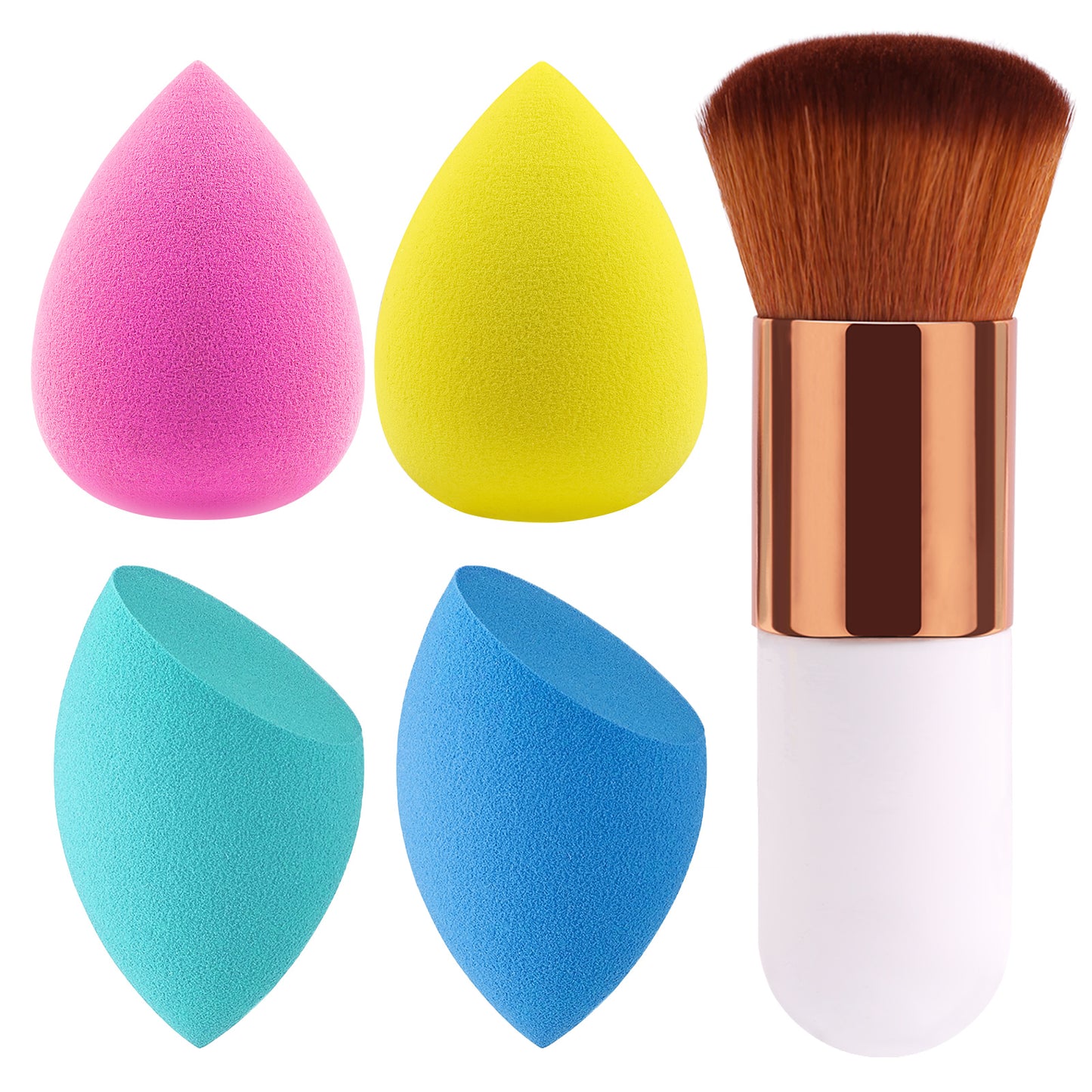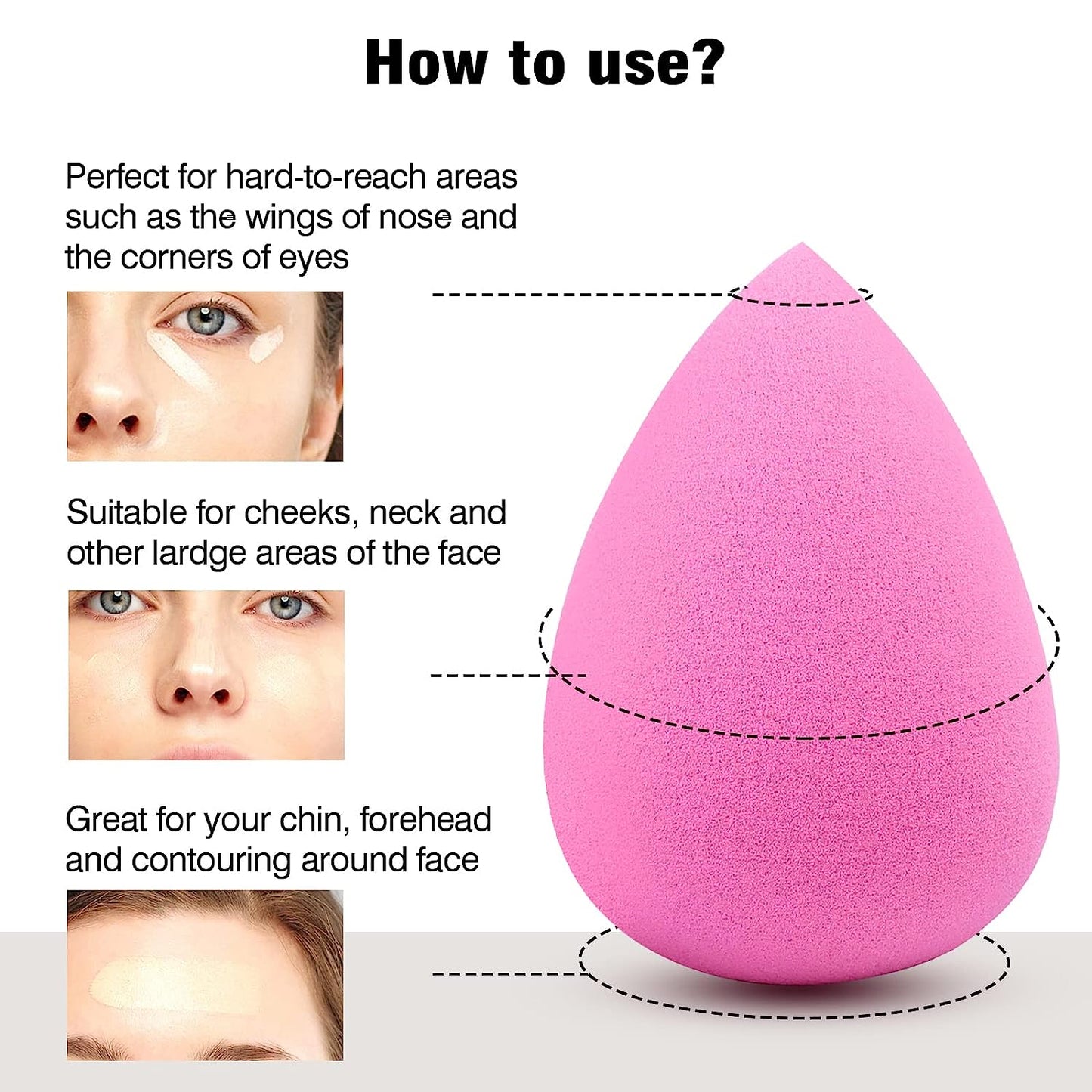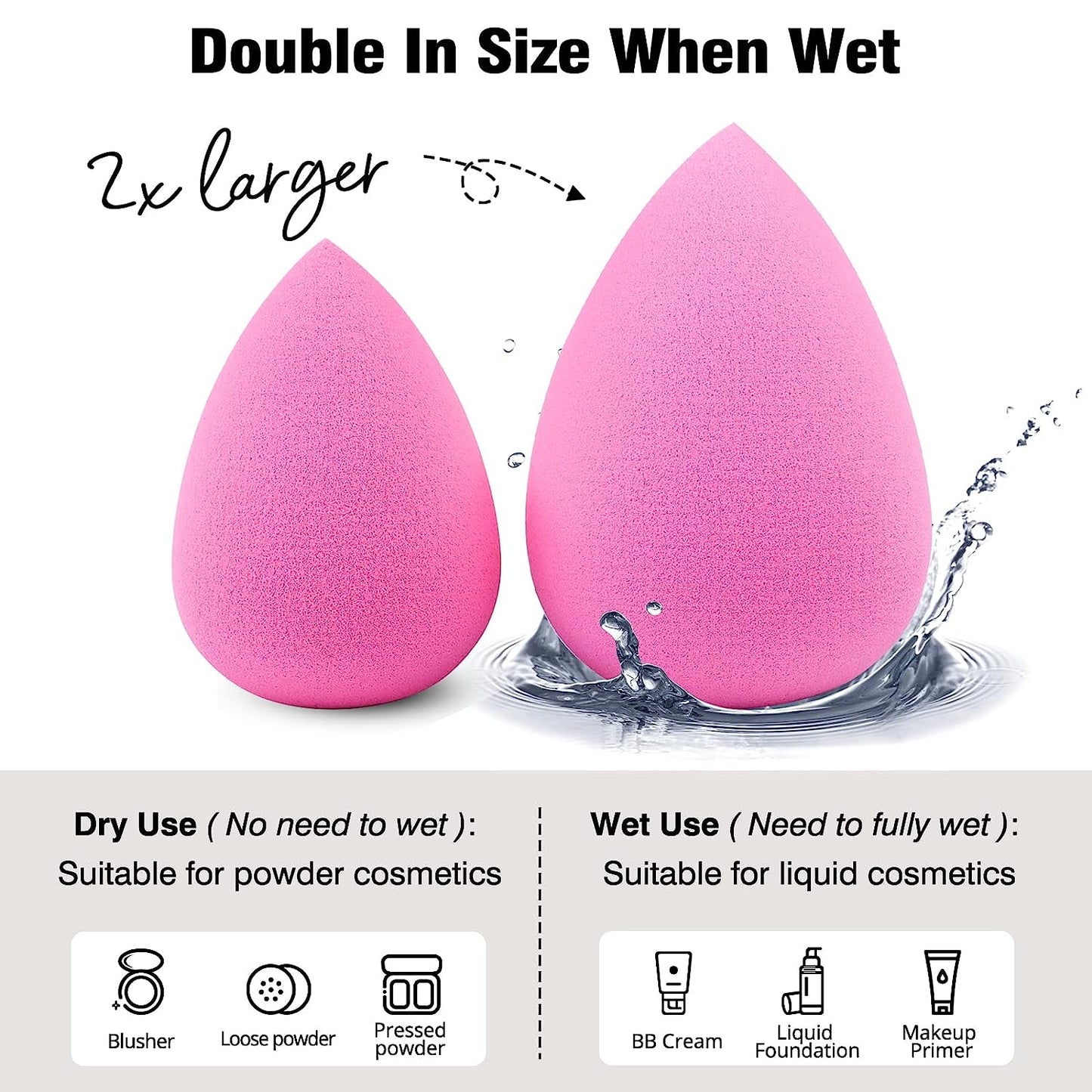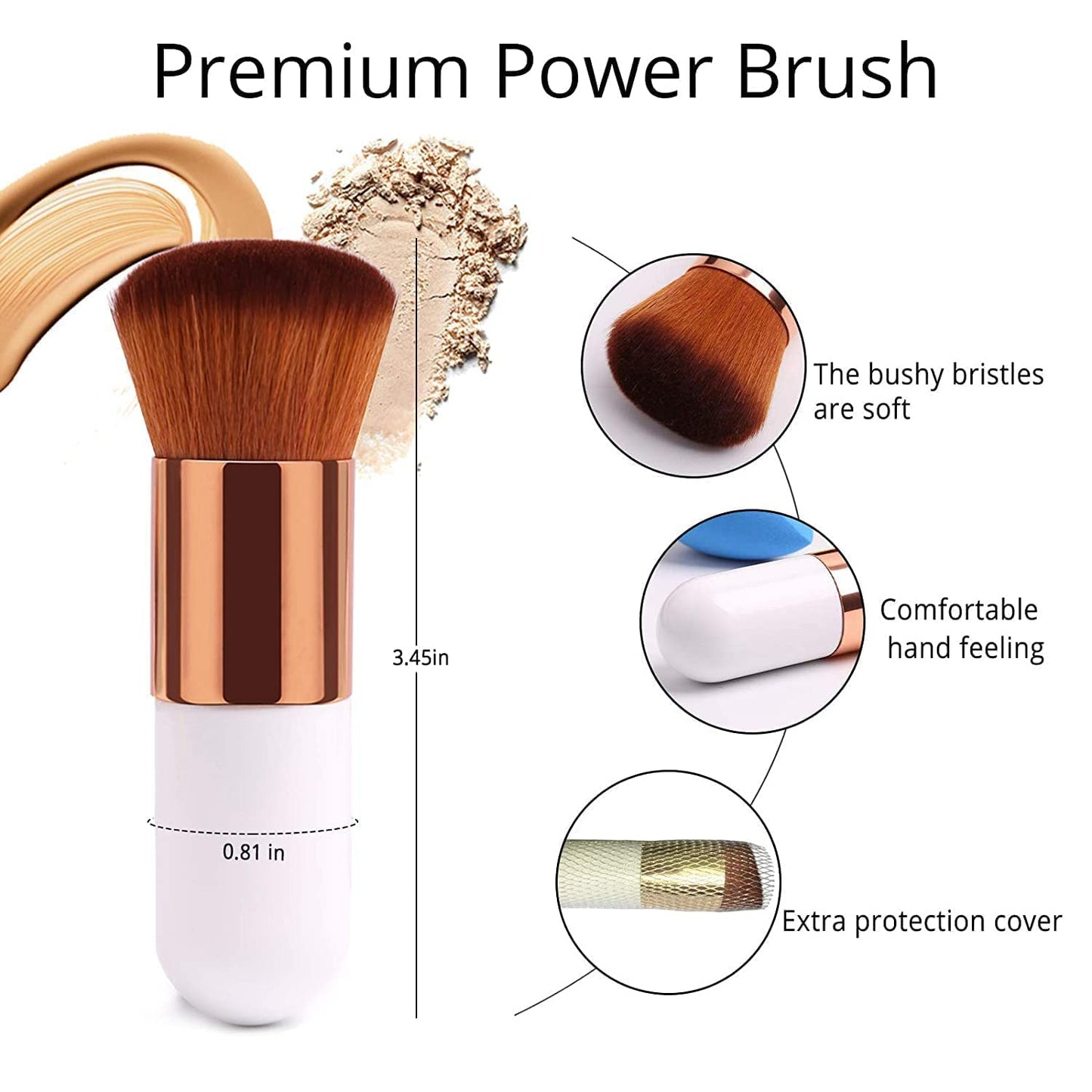 Great products for a really great price
Fast delivery, nice brush. Good quality.
Good value Great product
As a freelance makeup artist, I love my makeup bag IMO - this sponge works better than a real beauty blender! It's perfect for foundation, concealer and setting powder.
This thing is awesome!
I love this, I swear it's like a beauty blender.
Quality is great!
All in all, I am very happy with the quality of these blenders and the low price!
Great Accessories
Best powder brush I've ever used. Love it. The sponge is very soft. You should definitely buy this one.